Special Offers From Me To You!.
I've assembled some Special Offers right here on one page. Pick and choose, or select them all...
FREE "Perpetual Property Evaluations"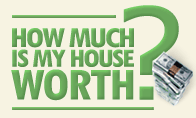 As a top Realtor, I determine the value of area homes daily. How is the value of a home determined? A property's worth is determined by what buyers have been willing to pay for comparable homes that have been on the market, sold and closed. To help you stay abreast of the value of your home, we are offering a PERPETUAL PROPERTY EVALUATION. With my service you will receive the most current and detailed information available, for the best comparison possible
FREE In-Home Presentation
Request a Free Presentation On How I Will Market and Sell Your Home. Remember, All Realtors Are NOT Alike.
FREE EMAIL with My Latest Listings
Find Out About the Latest Homes for Sale Before Anyone Else!